And then I saw this: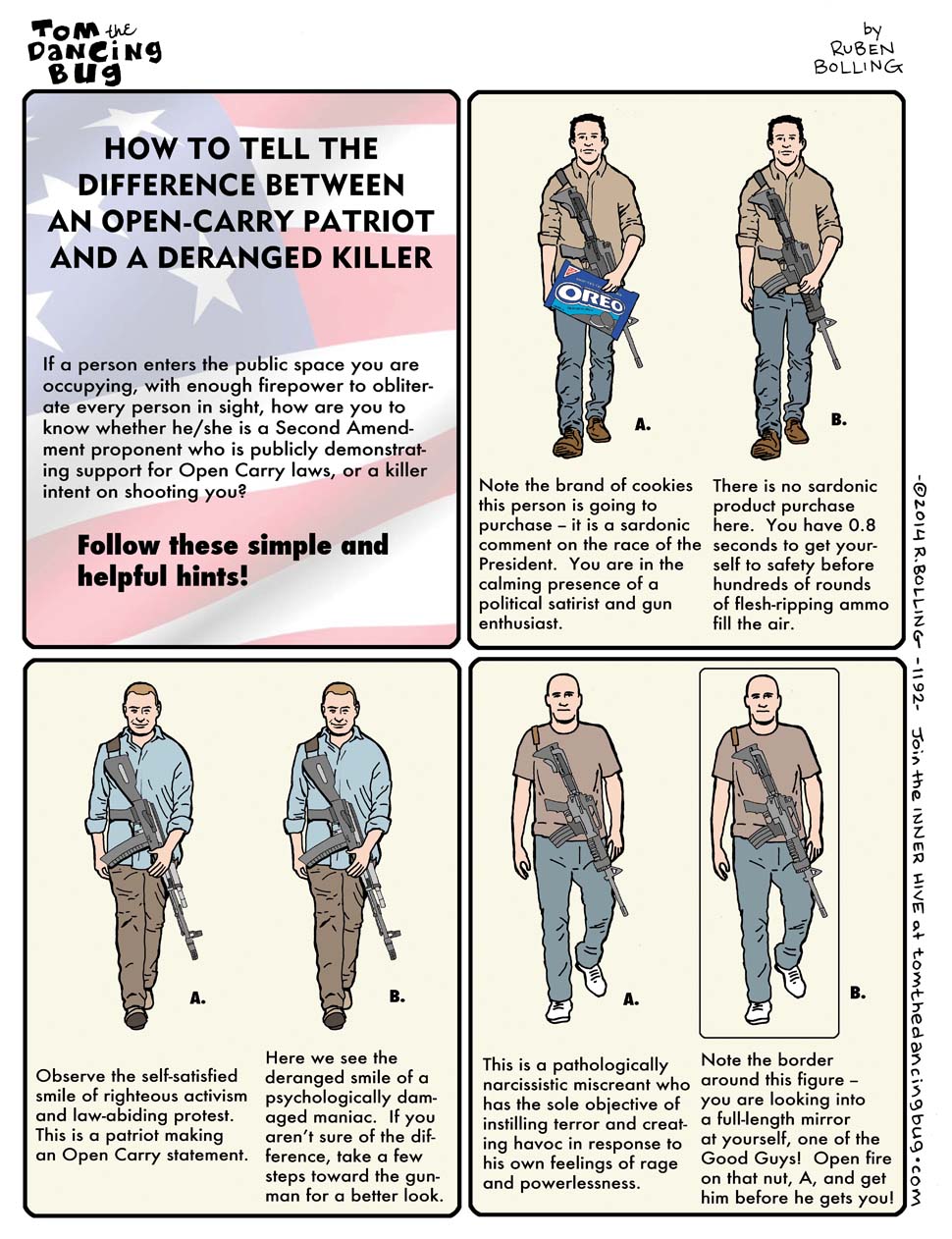 I think what gets to me is that the "constitutional right" here seems to be incredibly muddy. It has become the right to have whatever gun you want, when you want it, and in the amounts you want, without question. It has become the right to own what are absolutely anti-personnel weapons that you need because government is coming for you. And no dead children or teachers or just people on the street can possibly infringe on your entertainment. That is what this is for most people. Their constitutional right is to be entertained owning and shooting guns.
Never mind that a good bunch of the gun rights people are rabidly anti-government. And nevermind that the loudest mouthpiece for guns is a torture-endorsing GOP machine. We will not possibly infringe on your right to be a crazy, anti-government nutjob for one instance. Because your convenience and your right to play army is your constitutional right, and any other rights are beneath that. Including the right to life, it seems.
We should never mind that a good part of this is anti-tax conservatism trying to privatize security. You want to be safe in your home? Better buy a gun, because we aren't going to pay for good police, or for good community. Better move to a gated community where your gun safe can keep you from the undesirables.