The American Family Association
is selling this for Christmas
?
I would not recommend this for your front porch. But then again, I am not a fan of burning crosses.
Reminds me of an image Mary pointed out a few weeks ago, where Christians were praying for the economic crisis (understandable), but doing so in an unfortunate way: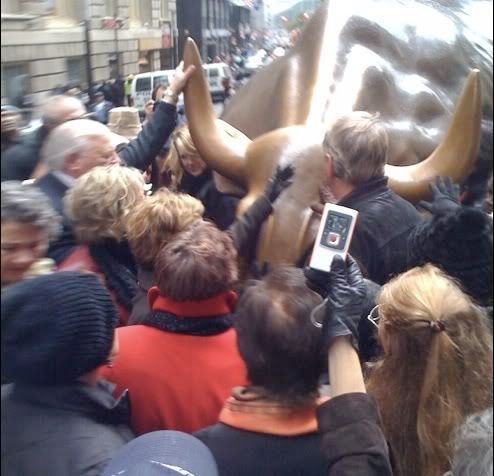 Praying to a golden calf?
Sigh.